Join us at Cobblescote this fall and make us your base of operations for your fall foliage getaway!  There are some great October events scheduled for our area.  Call today for reservations!
Things that Go Bump in the Night at The Farmers' Museum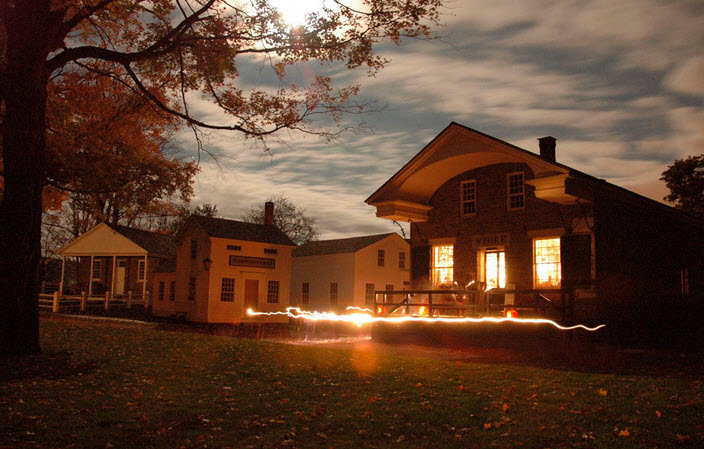 An Eerie Lantern-Lit Tour of the Museum
Saturday, October 18 | Friday, October 24 | Saturday, October 25, 2014
Hour-long tours begin at 5:30, 6:00, 6:30, 7:00, 7:30, 8:00 pm
Experience The Farmers' Museum during the most haunting time of the year. Join museum guides as they lead you about the shadowy grounds and recount the many mysteries and ghostly happenings that have occurred in the Museum's historic village.
Walk through the darkened 19th-century village by lantern, stopping at the Blacksmith's Shop, Bump Tavern, and other buildings. You will hear stories associated with the museum's buildings, such as the tale of a young ghost sighted by staff and guests in Bump Tavern and the mysterious early morning strikes on the blacksmith's anvil. Some of the ghostly tales are adapted from the Louis C. Jones classic, Things That Go Bump in the Night, a timeless record of haunted history and restless spirits in New York State.
Reservations are required. Admission is $10 per person (ages 3 and up). Please call (607) 547-1452.
Ghost Hunters© Ghost Tours at Hyde Hall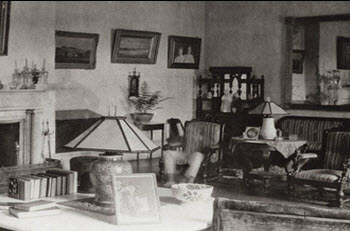 October 24, 25, 30 at 5:30, 6:00, 6:30 and 7:00pm
This candlelight tour visits all places in the Mansion where ghostly manifestations have been reported over 150 years, including those identified by Ghosthunters(c) in their Halloween 2013 special.
$20 per person; call 607.547.5098 for reservations.
Hyde Hall, believed to be "haunted" for over a century, was featured on the Syfy cable channel network's popular investigative series, Ghost Hunters®, on October 30, 2013, Halloween Eve. According to Hyde Hall Executive Director Jonathan Maney, "the Ghost Hunters producers saved this episode for their Halloween special—the best slot in their season. It's that good!"