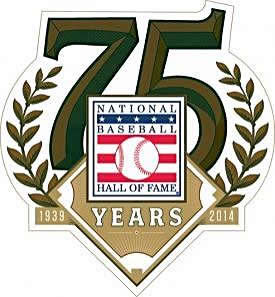 Hall of Fame Classic/BASE Race – May 23-25
The Museum will honor baseball legends of past and present with the Sixth Annual Hall of Fame Classic, presented by Ford Motor Company, on Saturday, May 24. The Legends Game at Doubleday Field will feature Hall of Fame legends and stars of earlier eras, complete with a Main Street Parade, the Second Annual "Night at the Museum," a Youth Skills Clinic, as well as the new date for the Museum's "Be A Superior Example" (BASE) Race, promoting healthy living. A golf fundraiser with Hall of Fame legends also highlights Classic Weekend 2014. For the second consecutive year, the Classic will be held over Memorial Day Weekend to honor baseball's long-standing connection with the Armed Services.
To make your reservation at Cobblescote on the Lake for your stay this weekend, please call us at (607) 437-1146.